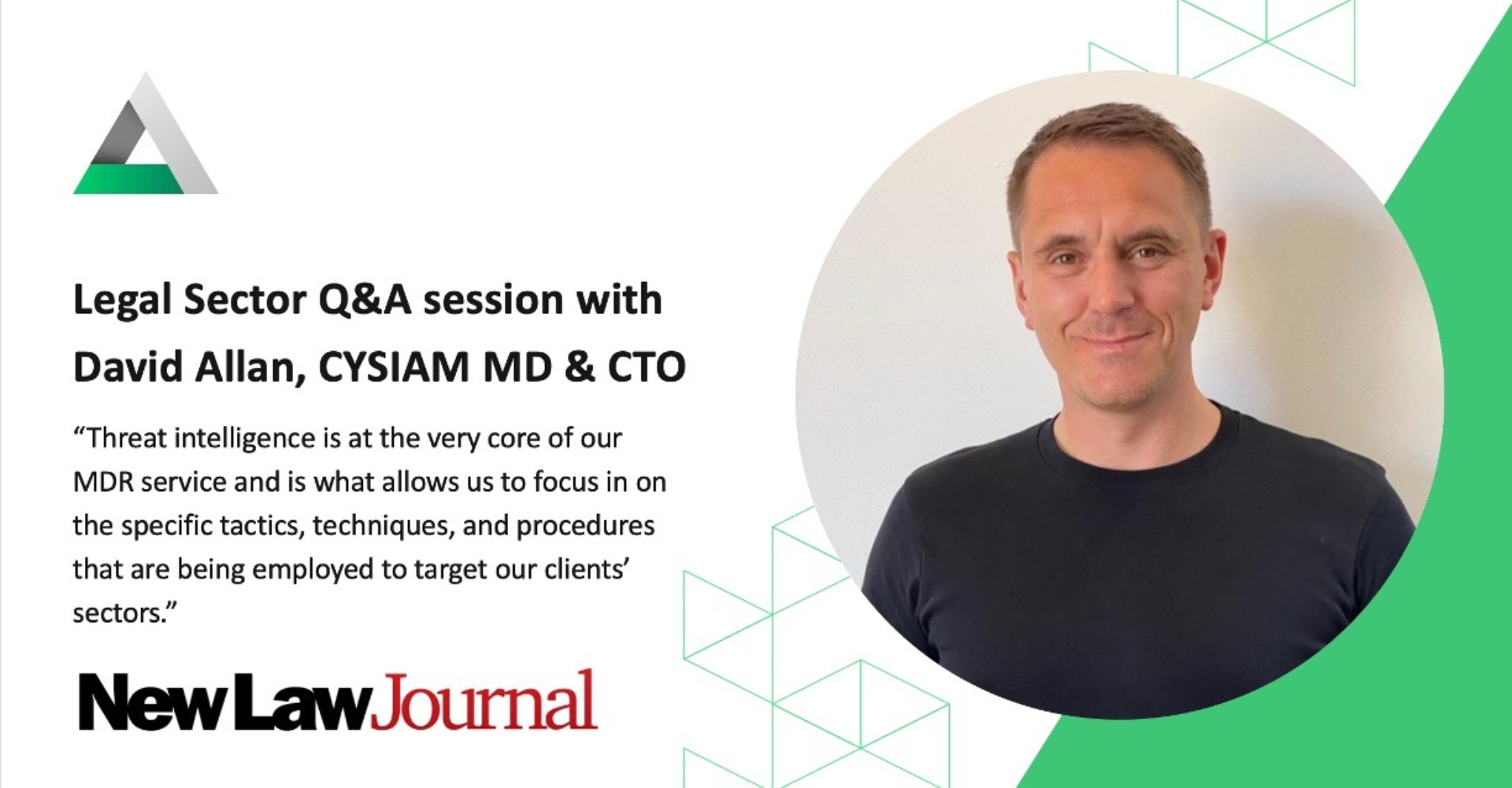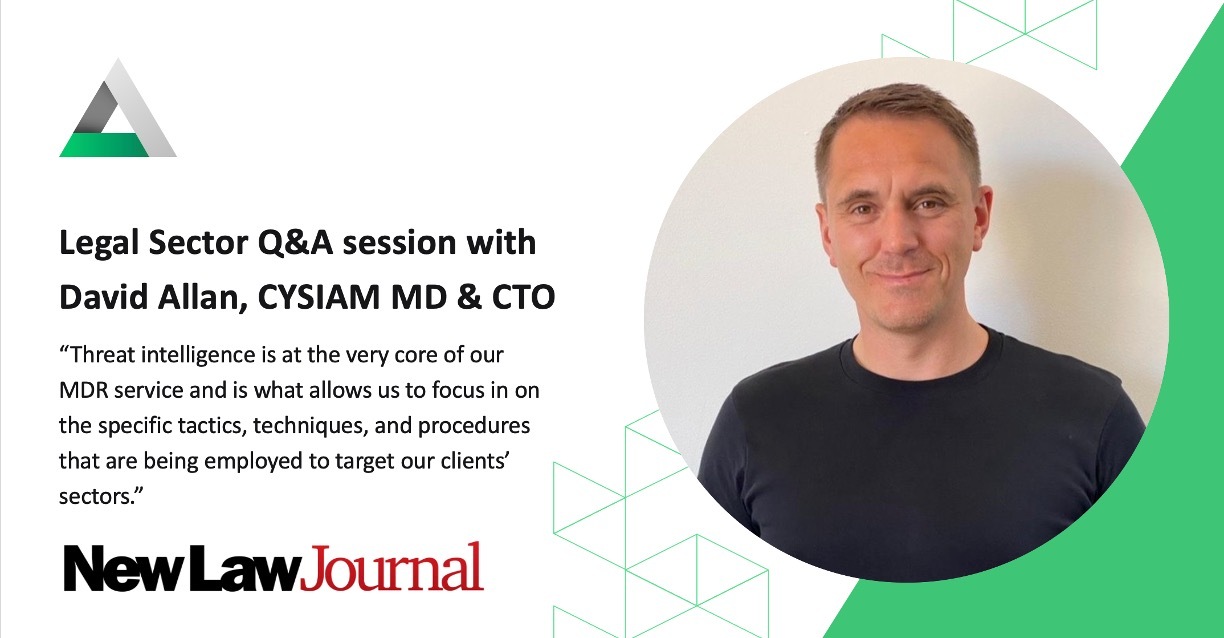 Legal Sector Q&A Session with David Allan
As cyber criminals become increasingly organised and sophisticated, cyber-attacks and data breaches are costing UK Law Firms millions in operational downtime, reputational damage and soaring insurance premiums.

CYSIAM's Managing Director and Chief Technology Officer, David Allan, recently spoke with the New Law Journal to discuss what CYSIAM is doing to help improve cyber resilience across the UK legal sector.
He explained that CYSIAM's UK-based 24/7 Security Operations Centre (SOC) is delivering extensive cyber threat intelligence, real-time alerting and incident response management to help Law Firm's build layers of cyber resilience through enhanced protection, detection and response services. In addition, our consultants are helping Firms to understand their current cybersecurity maturity levels, design plans for improvement, and achieve international information security standards.
David acknowledges that there is no silver bullet to prevent cyber-attacks and recommends that all firms need to embrace a more proactive, multi-layered approach to cybersecurity.
Head over to the New Law Journal https://www.newlawjournal.co.u... to read the article in full.